Ginebra San Miguel Inc. (GSMI) debuted its Ginebra San Miguel Premium Gin Cart at the recent 2016 Art Fair Philippines, held in Makati City. The Premium Gin Cart, inspired by the rich heritage and history of Ginebra San Miguel that spans over 180 years, is highlighted by the iconic Ginebra San Miguel logo of National Artist Fernando Amorsolo, which is etched on the gin cart's wooden finish. The Premium Gin Cart offered art aficionados its handcrafted cocktails using both locally sourced products and imported ingredients that added new flavors and dimensions to the juniper based alcohol. Also featured at the Art Fair Philippines was a reimagination of Amorsolo's work. Catch the Premium Gin Cart at Art in the Park in Makati (April 3), BGC Mural Fest in Taguig (May), Art and Food Festival in BGC (June), and Manila Art (October). Like the official Facebook pages of Ginebra San Miguel www.facebook.com/barangayginebra or log on to www.ginebrasanmiguel.com for more details and updates.
Barangay Ginebra San Miguel's Mark Caguioa tries his hand on mixing.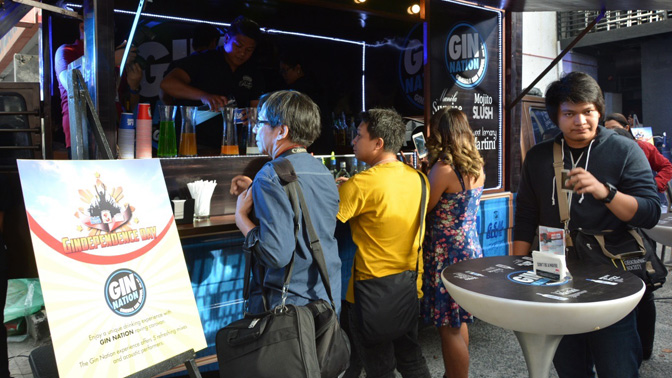 The Gin Nation Truck takes the cocktail party to your favorite weekend food bazaars.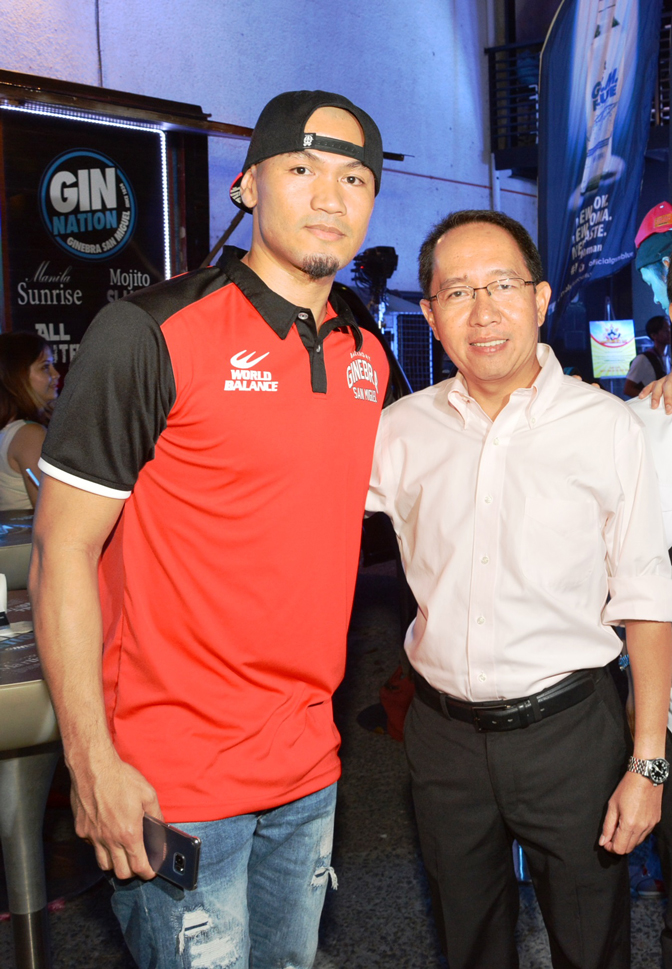 Barangay Ginebra San Miguel's Mark Caguioa with GSMI President Bernard Marquez.