Ginebra San Miguel Inc. (GSMI), a subsidiary of San Miguel Corporation, recorded the fastest growth in market share among the country's major liquor players in 2015, according to market research firm Nielsen's annual Retail Audit.
The strong performance of both GSMI's flagship brand Ginebra San Miguel and its other heritage brand, Vino Kulafu–which registered 5% and 12% volume growth, respectively–boosted the company's market share to almost 30 percent last year.
The company attributed its robust performance to the positive consumer response to the "Ganado Sa Buhay" campaign for Ginebra San Miguel, and trade and consumer activities for Vino Kulafu–touted as the most popular Chinese wine in Southern Philippines.
It sustained its growth momentum in the first quarter of 2016, registering P188 million in operating income, double its record for the same period last year. Consolidated revenues reached P3.9 billion, up 7% from the same period in 2015, on the back of stronger volumes.
"We're confident that the company will sustain its gains for the rest of the year with relevant marketing initiatives that will resonate across consumer segments," said GSMI president Bernie Marquez.
GSMI is poised to regain leadership in the hard liquor industry. Based on the Nielsen Retail Audit, the company already reclaimed leadership in North Luzon and South Luzon as of March 2016.
SMC President Ramon Ang said, "The company is as resilient as its flagship brand."
Barangay Ginebra San Miguel's Mark Caguioa tries his hand on mixing.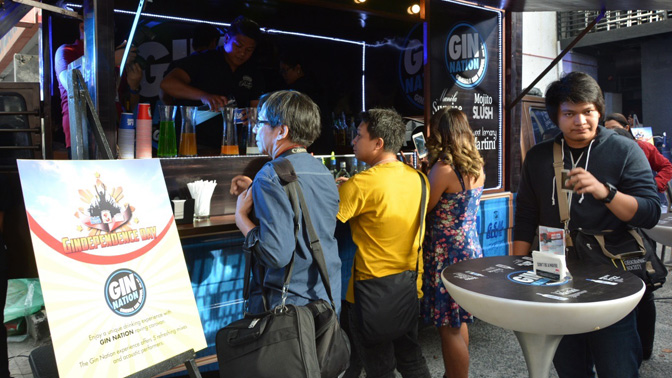 The Gin Nation Truck takes the cocktail party to your favorite weekend food bazaars.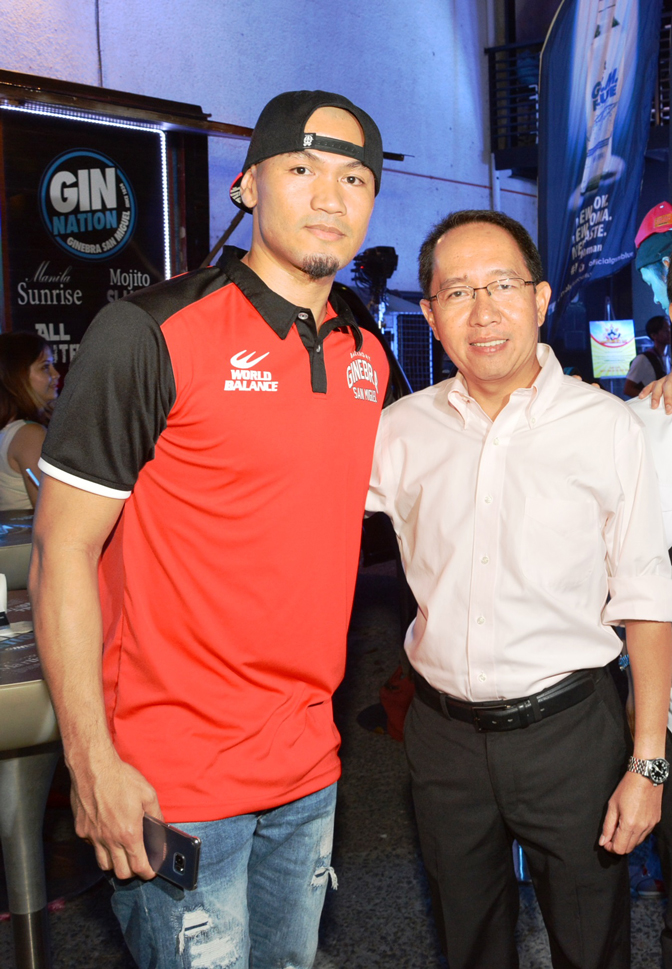 Barangay Ginebra San Miguel's Mark Caguioa with GSMI President Bernard Marquez.